1 Nicholas Street
| | |
| --- | --- |
| PRICE: | $17/SQ.FT. |
| OPC: | $12.44/sq.ft. |
| ADDRESS: | 1 Nicholas Street, Ottawa, ON |
| PROPERTY TYPE: | Office |
| LOCATION: | Downtown |
| ZONING | MD |
| AVAILABILITY: | 17 Suites of 1,100 sq. ft. - 12,764 sq. ft. Available |
Available Spaces
| Unit number | Price | sq.ft. | Availability | View floorplan | View images | Ask a question | |
| --- | --- | --- | --- | --- | --- | --- | --- |
| Suite 200 | 17 /sq.ft. | 12,764 | April 01, 2021 | | | | Book a viewing |
| Suite 303 | 17 /SQ.FT. | 3,808 | April 01, 2021 | ‐ | ‐ | | Book a viewing |
| Suite 412 | 17 /SQ.FT. | 2,396 | April 01, 2021 | | | | Book a viewing |
| Suite 432 | 17 /SQ.FT. | 1,765 | April 01, 2021 | | | | Book a viewing |
| Suite 500 | 17 /SQ.FT. | 3,742 | April 01, 2021 | | | | Book a viewing |
| Suite 700 | 17 /sq.ft. | 1,275 | April 01, 2021 | | ‐ | | Book a viewing |
| Suite 708 | 17 /SQ.FT. | 1,575 | April 01, 2021 | ‐ | ‐ | | Book a viewing |
| Suite 712 | 17 /SQ.FT. | 3,391 | April 01, 2021 | | | | Book a viewing |
| Suite 800 | 17 /SQ.FT. | 9,579 | April 01, 2021 | | | | Book a viewing |
| Suite 900 & 920 | 17 /SQ.FT. | 10,084 | April 01, 2021 | | | | Book a viewing |
| Suite 1001 | 17 /SQ.FT. | 1,992 | April 01, 2021 | ‐ | | | Book a viewing |
| Suite 1105B | 17 /SQ.FT. | 3,000 | April 01, 2021 | | ‐ | | Book a viewing |
| Suite 1108B | 17 /SQ.FT. | 1,100 | April 01, 2021 | ‐ | ‐ | | Book a viewing |
| Suite 1204 | 17 /SQ.FT. | 2,326 | April 01, 2021 | | | | Book a viewing |
| Suite 1210-1216 | 17 /SQ.FT. | 2,477 | April 01, 2021 | | | | Book a viewing |
| Suite 1408 | 17 /SQ.FT. | 1,842 | April 01, 2021 | ‐ | | | Book a viewing |
Building and Area Highlights
Located at the corner of Nicholas and Rideau Street with direct access to HWY 417, routes around the canal, and the bridge to Gatineau. This is an ideal location for tenants desiring the work-live-play lifestyle in an exciting and easily accessible downtown location. Great lunch options and amenities on your doorstep. Only steps away from Ottawa's most iconic landmarks, the Rideau Centre, many restaurants, and nightlife.
Steps away from the Rideau OTrain Station and all major bus routes including STO service to Gatineau. Central location and closeness to the Rideau Canal means employees can walk, bike, and even skate to work! Showers, lockers, and bike storage available for tenants. Adjacent to Ogilvy Square, a beautiful outdoor space to eat and get some fresh air during the day.
This building offers spacious suites with great views of downtown Ottawa and plenty of natural light. Daily cleaning and utilities included. All vacant suites are being returned to raw space with new ceiling grids and tiles, and modern LED lighting. Free fit-up consultations to make this space perfect for your business. Ideal for professional service firms and associations, PWGSC, or affiliates of the University of Ottawa.
Entire floors available. Some suites can be demised, please inquire.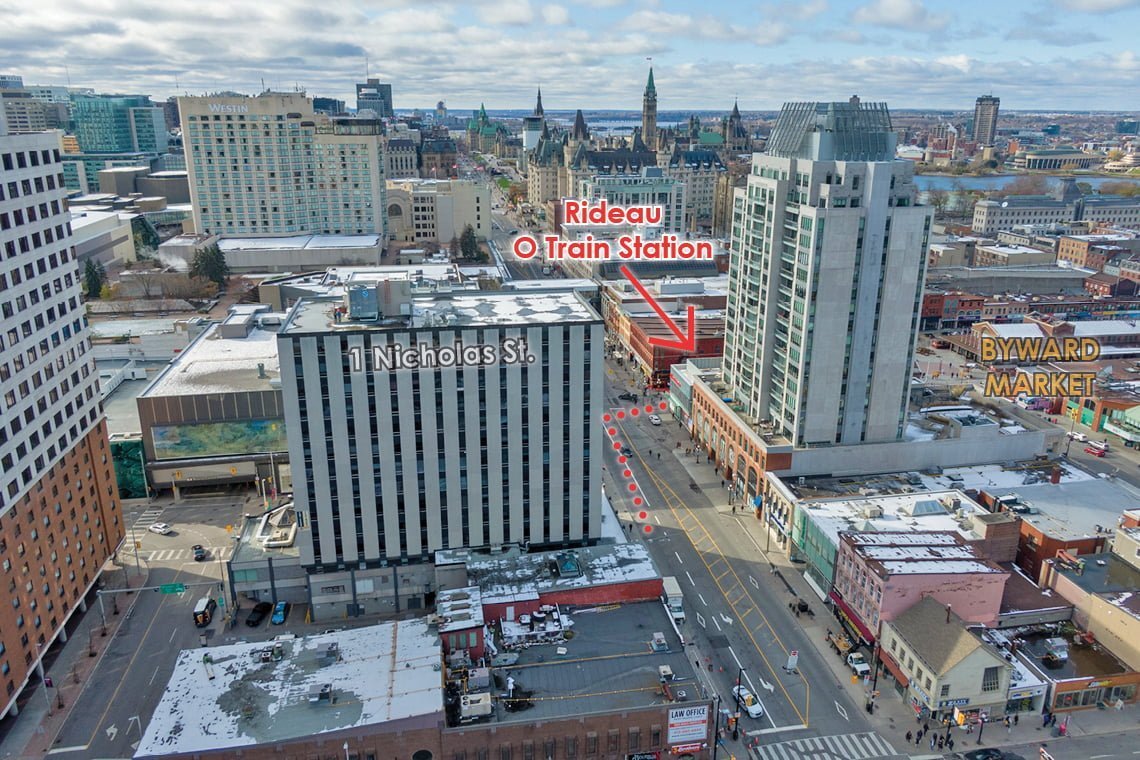 Key Features:
Steps from the Rideau Centre, OTrain Station, and the ByWard Market
On-site building manager
On-site daily/nightly security guard
Secure front door card access system
Security cameras on ground floor
Freshly renovated common areas and lobby
No-charge fit-up consultation
Daily cleaning
Exterior bike storage
Modernized elevators
Ample storage for lease
Showers and lockers for tenant use
Fast personal service by professional property management team
24-hour emergency service
Air-conditioned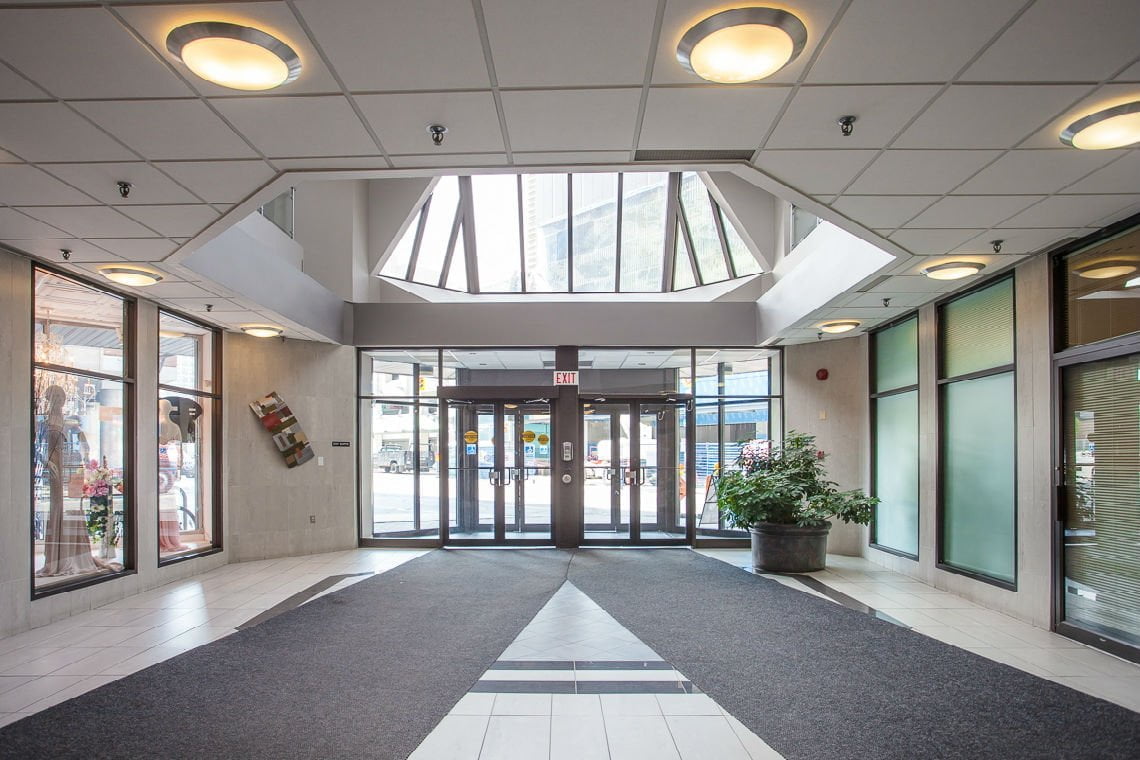 Recommended Tenant Use:
NGOs
Public works and government services
Lawyers
Architects
Small businesses
University of Ottawa
Health services
Other Properties Available in this Area