One-of-a-Kind in Ottawa | 250 City Centre Avenue
Few office properties can boast the convenience and accessibility that is found at 250 City Centre Avenue. This unique mixed-used property is located minutes from HWY 417 and the Parkway, a few steps from Bayview Station (LRT) and a short walk from west Ottawa hot spots like Chinatown, Little Italy, and Wellington West. Ample parking, bike racks, and access to paths and major thoroughfares make this a highly accommodating location for businesses and their clients. It's not just an office building – City Centre is a destination in its own right.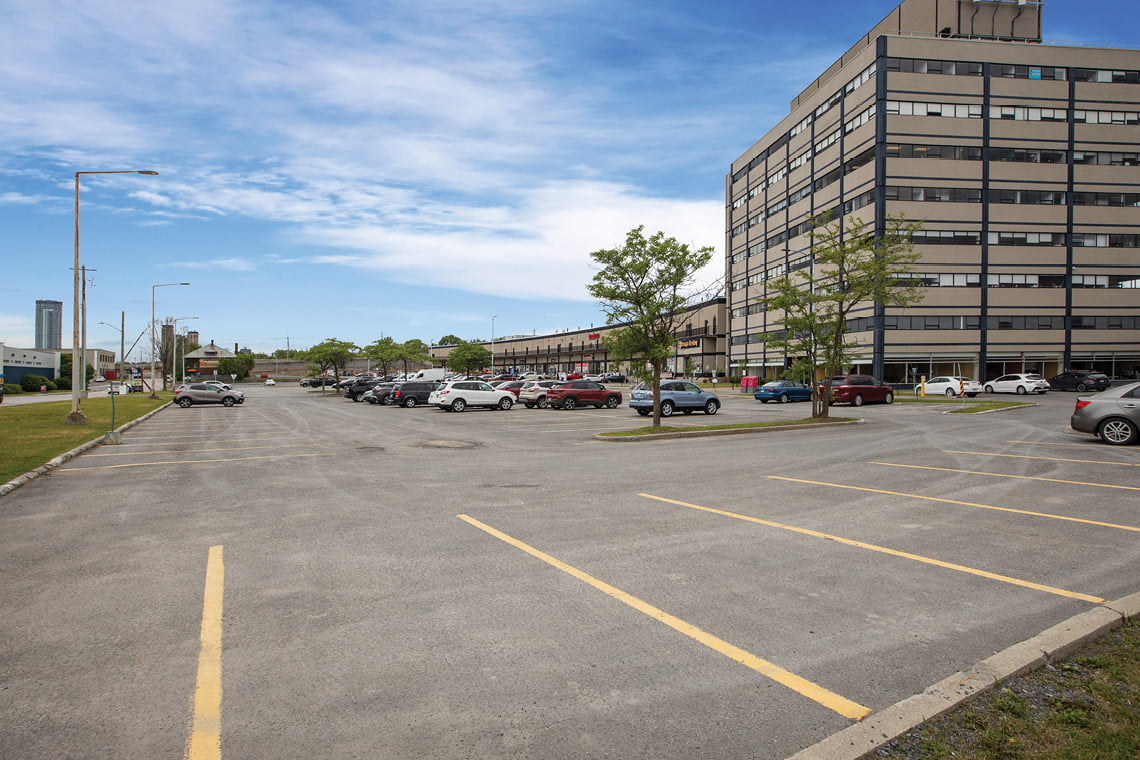 Enjoy being a part of a community within a community with a special place in Ottawa's history.  Its attractions offer team building opportunities and an easy way to unwind at the end of the day. Renowned local businesses Art-Is-In Bakery, Beyond the Pale Brewery  and the Smoque Shack offer take-out and dine-in options for breakfast, lunch, and dinner. After work you can shoot pool at Orange Monkey, throw axes at LumberJaxe, or browse the Orange Art Gallery. You could also take up cricket, gymnastics, dancing, martial arts, or practice with your bandmates at Capital Rehearsal Studio. You might even catch some live music on the Beyond the Pale patio!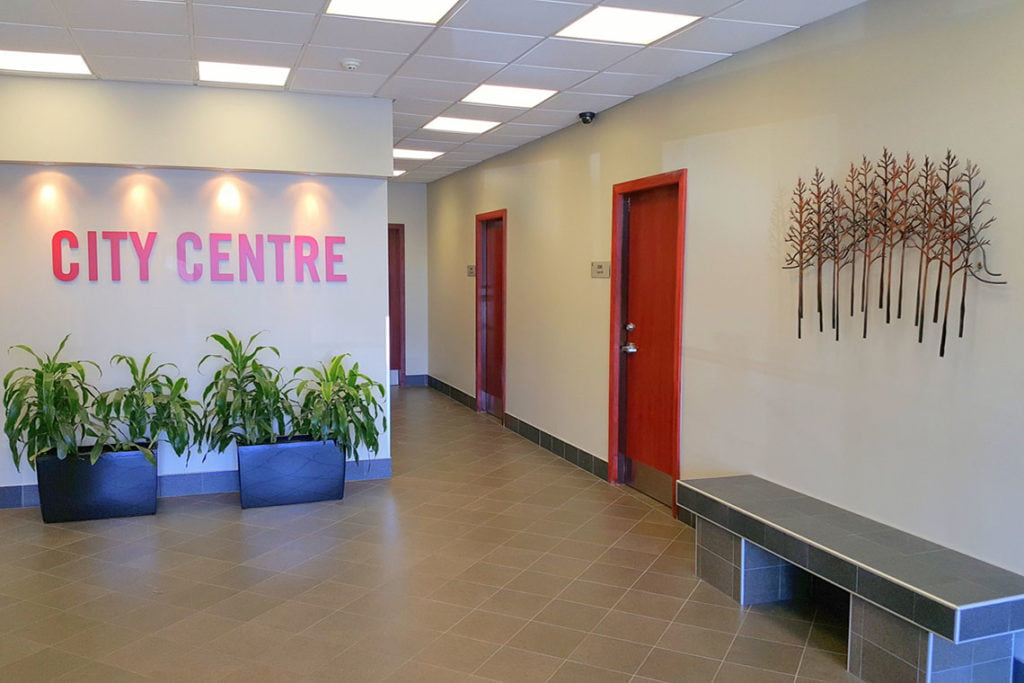 • Suite 300 – 2,490 sq.ft. (Jan. 1, 2022)
• Suite 400 – 2,500 sq.ft.
[5th Floor – up to 8,311 sq.ft. – Full floor]
Special Mention:
Bay 208-218 – 19,169 sq.ft. | Upper level warehouse space with direct access to the main level parking lot. 2 overhead doors and 14′ ceilings. Approx. 6,369 sf is fitted for office use, the rest is open warehouse space. Ideal for a tech company or distribution centre.
For more information or to book your showing call 613-759-8383 or email leasing@districtrealty.com